Sustainable
Eco-friendly
Manufacturer
For the past 30 years, King Trading has been operating from its own fully equipped facility, giving us the experience and expertise necessary to produce high-quality Swim, Active & Ladieswear.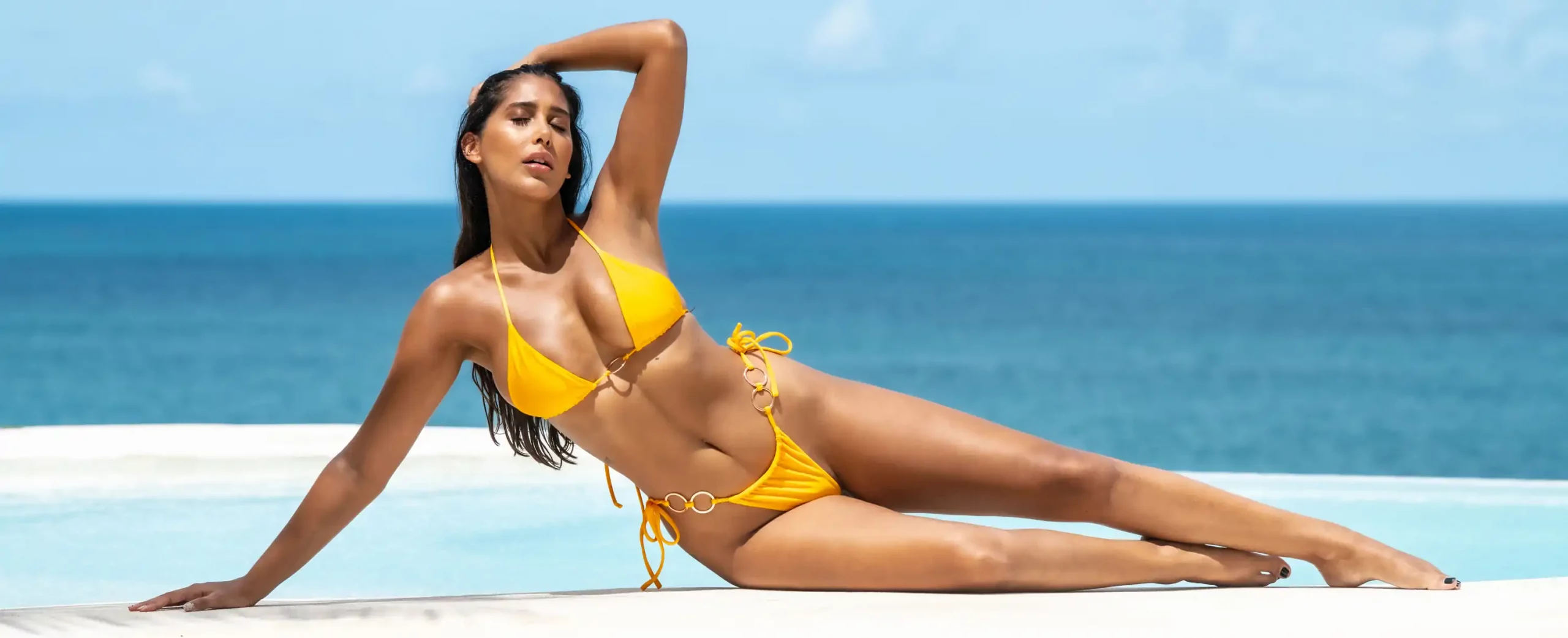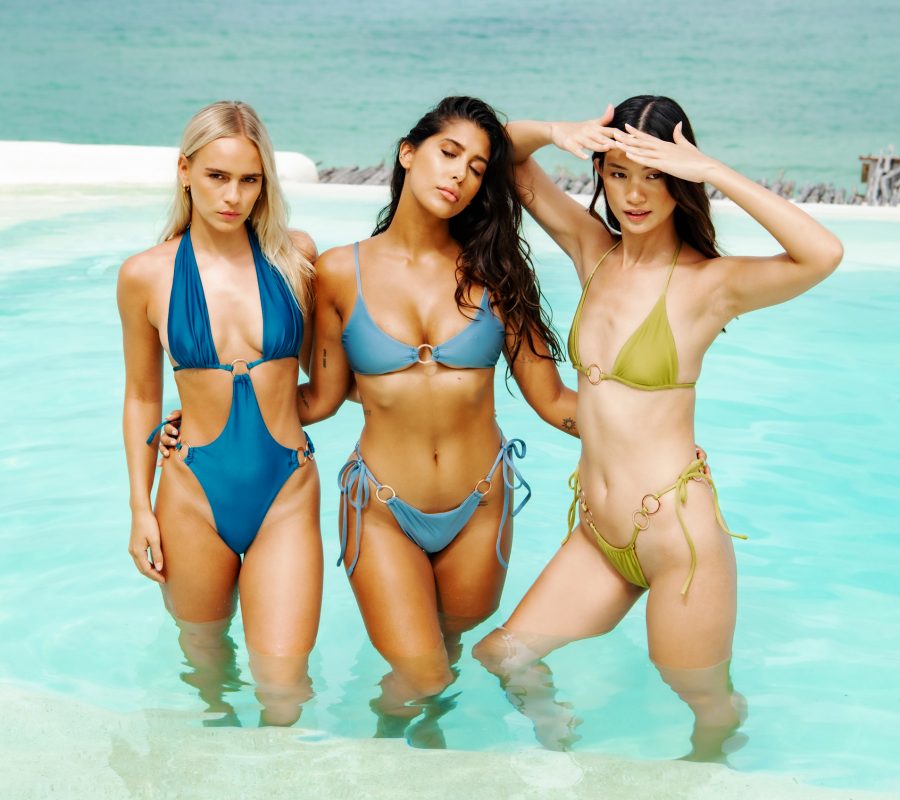 Amongst our clients are Victoria's Secret, Urban Outfitters, David Jones, ASOS, as well as hundreds of smaller independent start-up labels.
Way back in 1991, our first line of clothing utilized recycled fabrics that were turned into custom-made patchwork, selling under the brand name Hippi Chic London in the UK to over 60 international brands as well as Harrods & Selfridges in the UK.
If you're looking to setup a ethical & sustainable women's swear wear business from home, being your own boss, then you have come to the right place. Environmentally friendly, sustainable clothing brands are ordering larger volumes than brands working with more conventional fabrics.
Since Covid, we have seen our sales sour due to the number of buyers preferring to purchase online.
Forbes stated that "Sustainable clothing brands are expected to grow at a rate of 30% or more year on year".
Three things we offer,
no other supplier in Bali can
We own the only Tax-Free license in Bali for importing fabrics, saving the 40% Tax payable when we import ECONYL® & Carvico from Italy & REPREVE™ from the U.S. This license was awarded due to our compliance with all workforce regulations & treatment of waste.
All other Bali Swim producers add these taxes to your prices & ultimately, your invoices.
We hold over 50,000m of the latest 2023 colors of the highest grade imported recycled fabrics in stock. If you pick from these colors, we'll be able to dispatch your orders in most cases four weeks after we get the PO. These fabrics are all flown in fresh & are not leftovers.
Working with stock colours, allows you to add more colours to your orders than if requesting colours not in stock to be imported.
The Bali government has certified our company as the largest importer of recycled fabrics and exporter of sustainable clothing. Our primary focus is to assist startup brands who are interested in producing their collections in the most environmentally-friendly manner & with the lowest carbon footprint possible.
All of our fabrics are certified as recycled, any dyes we use are environmentally friendly, and all packaging is biodegradable.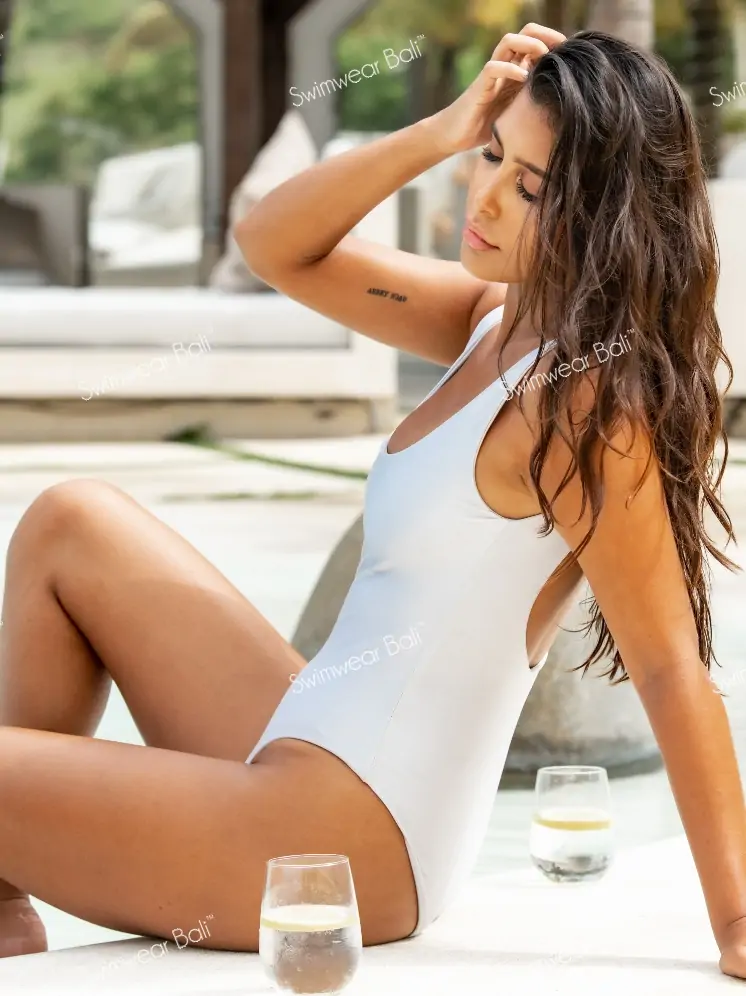 For those who wish to start their own women's clothing line using natural fabrics, then there are over 1,500 natural fabrics we can source that can be plain dyed or printed. Fabrics such as linen, bamboo, woven & knitted cotton, voile, fleece, baby terry, rayon Jersey, silk, etc., are easily sourced. We will be able to provide you with the most suitable fabrics if you send us an image of a style produced in a fabric you like.

Should you prefer to feel the actual textures of the fabrics, we have some fabric packs available.

We offer three swatch packs, Swimwear, Activewear & Natural Fabrics.
Our main focus in printing is digitally on Nylon due to the ability to produce virtually photographic-like images. Every month we handle the printing requirements for at least 50 brands as samples or bulk orders. 
Digital printing has a wide range of benefits and perks; 
High-Quality Printing

Fast Turnaround Time

Lower Cost Per Unit

Easy To Provide Printed Proof
To obtain a higher colour saturation and colour fastness, we use Italian MS machines on superior Nylon produced by REPREVE™ from the United States.
Allow 2 to 3 weeks to process & land. Additionally, we can print using sublimation on REPREVE PL, a super soft polyester that offers a great hand feel and super bright prints.
If you require a quick solution and are short on time, we offer sublimation printing in Bali. Samples and bulk orders are processed within 2-3 days.
Note 
Most brand owners don't have time or the high costs to produce their prints & purchase their motifs from online vendors, reducing a task that's both costly & time-consuming to one that can be completed in one hour at a minimal cost.
We offer a low MOQ of 300 units or 150 Tops & Bottoms sets, 30 per style and 3 per size & colour.
For example, ten designs across several colours &/or prints in 3 or 4 sizes.
Note that our invoice for 300 pieces or 150 sets only buys you 200 units or 100 sets from most other Bali producers.
It's quite normal for buyers to request assistance in compiling orders.
We have one person who handles production orders, assisting clients in matching their requests to our MOQs.
 If you require assistance
We are famously known for being able to produce the highest grade custom manufacturer of swim, Active, Yogawear or ladieswear in Bali. Our production facility is fitted with speciality machines that no others have. These machines sew clothing in sections, not all at the same time on or two machines as other manufacturers do
Whatever your design, be it seamless, reversible or double-sided, we assemble them on machines built to handle just one task to ensure cups fit snuggly, wires never poke through, & straps won't twist or buckle.
Swimwear is manufactured in a very similar way to lingerie & requires sewing personal with great skills to  get right.
Whatever your styles are, high compression or requiring great flexibility, all must be able to handle any workout's stress and feel great on.
We use specialty machines to sew around the ankle, inner seams, the waist, and under the bust to ensure the items never rip, break, crack, or seams pucker.
Our production facility is geared with imported German & Japanese machines to produce grade one export quality ladieswear.
We run our ladieswear production in teams with their own quality control personnel to check every article prior to packaging & dispatch.
2023 Ready To Order Designs
The 2023 Ready-to Order Collections were assembled using some of our best-selling shapes as well as our knowledge of what's trending well into Spring 2023.
Any of our designs can be produced in any fabric, colour, or print and be altered, for example
Swimwear – making the bum coverage more moderate or cheeky, adding cups, etc.
Activewear – adjusting the waistbands higher/lower, adding pockets or mesh lining.
If you're looking for inspiration, see our videos below, which are shot on the models.
To price your Collection, we only require your handover of designs, either your custom shapes or a selection of our ready-to-order ones, in either plain or printed fabric. With that, we price. The rest is now up to us.
Adding some of our latest know best sellers from our Ready-To-Order Collection, is more popular than ever.
 Fill in our Sample Request Form
Mix & match some of our Ready to Order Designs with some of your custom designs, combining points 1 & 2. A great way to get started for any brand.
If you've saved your collections to your desktop, then we have one page set up where you to drop your swimwear or activewear into.
In 2 to 3 days, we'll get back to you with the lowest prices & any questions raised, answered.
Notes
Size Guide & Digital Patterns
We produce your patterns working to international body sizes using state-of-the-art 2D auto CAD digital software, far more accurate than conventional paper patterns.
Working digitally allows us to make incremental changes and grade up or down a full or half size on request almost instantly.
Please take the time to check the guide to ensure our sizes fit the market you're selling to. Skip this step & find your samples are too large or small, then remakes are chargeable.
If your samples arrive and are obviously different from your handover, we remake them free of charge in most cases.