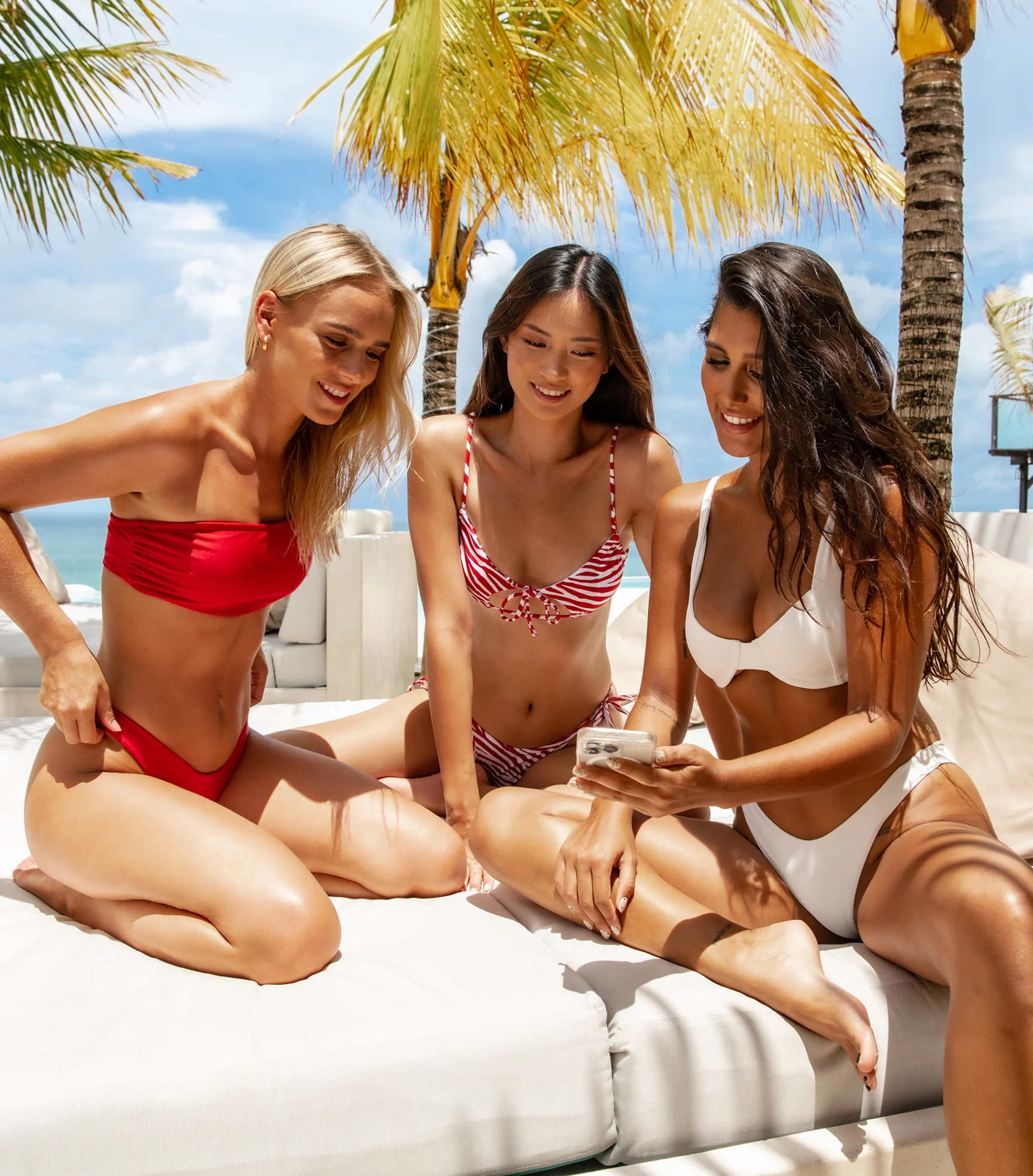 Sustainable Swim & Activewear
King Trading has been operating from its own facility in Bali for over 30 years running two major garment departments, swimwear and activewear.
Being the only tax-free company in Bali, we save 40% on fabric import costs, making us the most cost-effective producer on the island.
Our company manufactures high-quality, low-cost swimwear, activewear, & yoga wear made from imported recycled fabrics, all of which are premium grade upcycled from reclaimed fishing nets, plastic bottles, and other post-consumer waste.
Each month, we export approximately 50,000 garments & offer a low MOQ of 300 units per order across various designs, colours, prints, and sizes.
Fabrics are flown into Bali via weekly flights from Carvico, ECONYL®, Xtra Life Lycra in Italy & REPREVE™ in the U.S.
We hold 50 of the latest on trend colours in stock, ready to cut on demand.
We print using state of the art digital print machines supplied by M.S. Italy
We were awarded our Tax-Free Status due to complying with all local government regulations on the treatment of employees, paying well above the minimum wage, providing free medical health insurance to every employee as well as their spouses & up to three children.
If you're looking for a manufacturer that you can trust with a proven track record, you've come to the right place. We work with hundreds of startups and established brands globally in the most professional, sustainable, eco-friendly way possible.
If you would like to work with us, the first thing is to price any designs you are looking to produce. We can produce your own custom designs & should you need some inspiration, then any of our latest 2023 ready to go designs.
Once received, in 2 to 3 working days, you will hear back from us with your prices & any questions raised, answered.
See our "Costing your Collection" section further down on this page.
Note
Many of the brands we produce for are growing at a much faster rate than pre-Covid due to online sales booming. If this is something you have been dreaming of, running your own sustainable brand online, then allow as much time as we are experiencing a much higher number of orders than ever before.
MOQ - Minimum Order Quantities
We offer a low MOQ of 30 units per style, 3 per size & colour, and a total of 300 units or 150 sets per P.O.
For example, six designs or sets in several colours &/or prints in up to 5 sizes.
Note that our invoice for 300 pieces or 150 sets will only buy you 200 units or 100 sets from any other Bali Swim or Active producer.
As long as your order is close to our minimum, we try to be as flexible as possible.
If you require assistance in compiling orders, we have one designated person who assists in matching requests to our MOQs.
For assistance, Contact us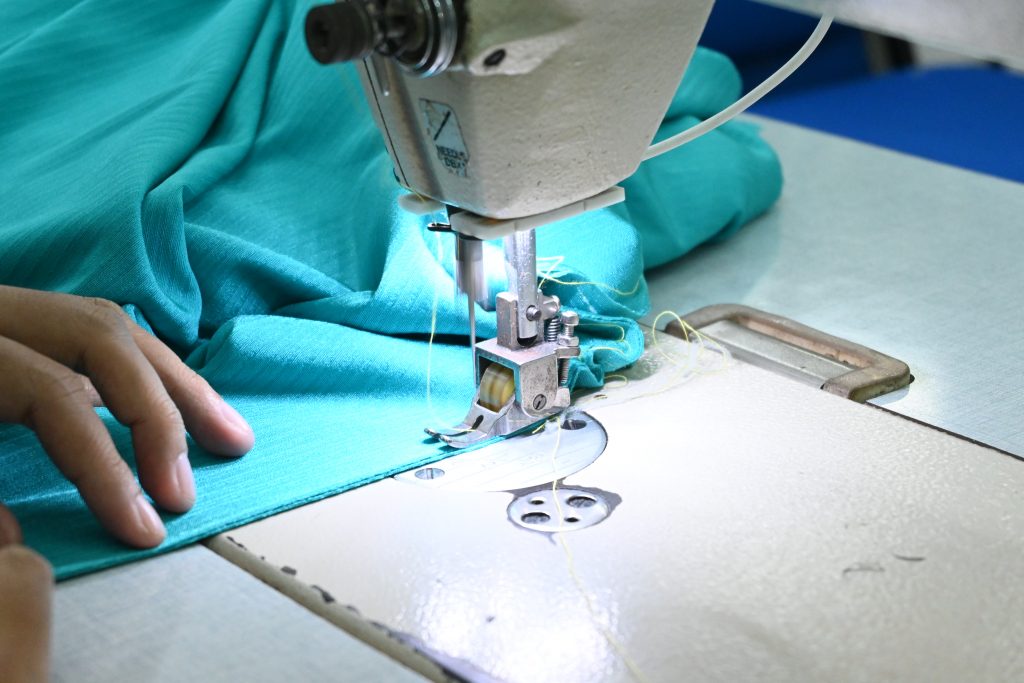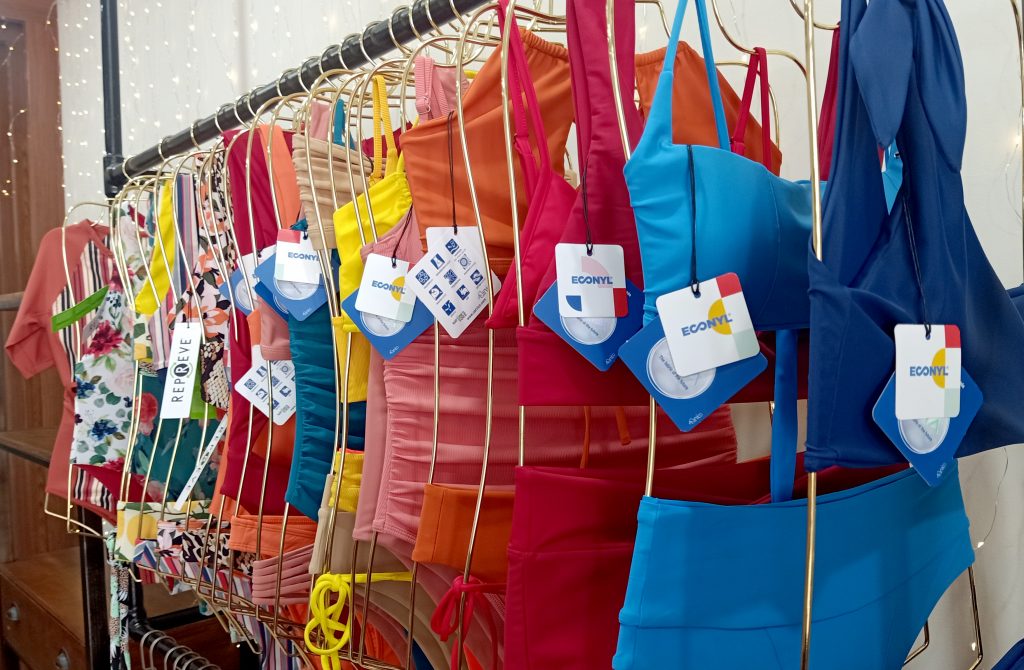 We are famously known as the best custom manufacturer of swim, Active & Yogawear in Bali. Our production facility is fitted with speciality machines geared to independently stitch each section of each design.
Swimwear – seamless, reversible or double-sided are expertly stitched using these machines to ensure cups sit properly, wires never break through, straps never twist or buckle & every stitch follows the exact contour of each design.
Activewear – around the ankle, inner seams, the waist, and under the bust must be sewn on machines that only perform one task to ensure the finished items never rip, break, crack, or seams pucker.
As a result, the final results are both stunning in appearance and fit the body like a second skin.
We produce for names such as Victoria's Secret, VDM The Label, Bydee Swim, Fae Swim, 108 Sportif & Sisterly Tribe
2023 Ready To Go Collection
Our latest collection of designs was assembled with our in-depth knowledge of what's trending, selling hard & fast for the summer 2022 season.
If you're seeking inspiration, why not take a peek at the designs on offer by downloading either our Swim or Activewear catalogues below.
Any design can be altered slightly, as below.
Swimwear – making the bum coverage more moderate or cheeky, adding cups, etc.
Activewear – adjusting the waistbands higher/lower, adding pockets or mesh lining.
To price your collection,  we only require to know the designs you want us to produce, to be made in what fabric/s, in plain or print.
There are three ways you can hand over to price. 
Most popular: Add screenshots, tech packs, or line drawings with some notes in a Word or PDF Doc. sent via email or WhatsApp


In 3 working days, we will send you our lowest price for the highest grade product.
Note.
Collecting prices costs you nothing. You're in this to make money, so do check our prices against any other Bali Swim or Active producer requesting to use recycled fabrics to see just how much you can save.
When creating a ladieswear collection, it's crucial you know the fabric you want to use or if not be able to see and feel the fabrics on offer. We supply a fabric swatch pack of 20 of the most selected natural fabrics for a fee of USD 50 inc FedEx to your door.
For more info on the fabrics on offer, go to our Fabrics Page
Size Guide & Digital Patterns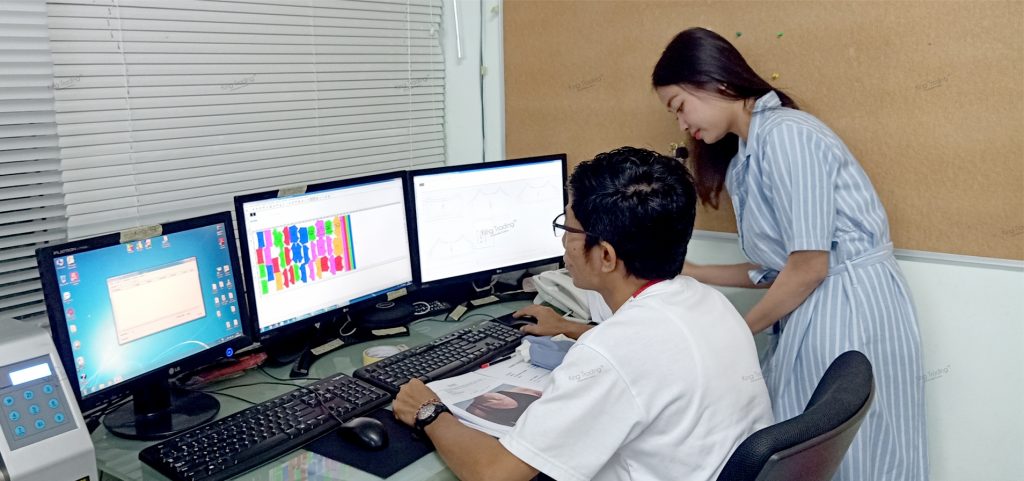 We work to international body sizes using state-of-the-art 2D auto CAD digital software, far more accurate than conventional paper patterns.
Working digitally allows us to make incremental changes as well as grade up or down a full or half size on request almost instantly.
See our International Body Size Guide