Luxe Quality Swim, Active, Yoga & Athleisurewear
King Trading was established over 30 years ago to assist entrepreneurs and existing brand owners in developing a sustainable swimwear or active/Yoga-wear business, producing their collections in an environmentally friendly & sustainable manner. Since we started in 1995, we have learned every trick and tip necessary to produce the highest quality product at the lowest possible price in the fastest time possible.
We manufacture collections for over 300 international brands, with a team of over 200 seamstresses, pattern makers, merchants, graphic designers and assistants, most of which have over ten years of experience in the industry. Our sample studio daily assembles approximately 30 new swimwear and Activewear custom and ready-to-order designs to clients' requests.
The time has never been better for those seeking to establish a swimwear business selling into this booming market.
Brand owners take note that incorporating recycled fabrics into your designs over new can reduce your company's carbon emissions by over 80%.
We are the only bonded Tax-Free Company on the island, allowing us to offer high-grade imported overseas fabrics at prices far lower than any other Bali producer. This license saves us 35% on production costs that all other Bali manufacturers must pay. 
We were awarded this facility due to our compliance with all local government regulations on working conditions & staff treatment.
Read more about our Tax-Free License & Ethics.
As we know, the planet's resources are limited. It's why we use recycled fabrics produced from salvaged fishing nets and plastic ocean waste to preserve our marine life & the oceans are integral to our survival.
We dye our fabrics using OEKO-Tex certified dyes & pack your orders individually into bags produced from cassava starch, which degrades in 24 hours in contact with water.
By selecting to work with King Trading, you can rightly claim your brand to be environmentally friendly, with your collection produced in a sustainable & Eco-& Carbon friendly manner.
If you haven't already done so, download the Swimwear or Activewear guide in the links below to read more on how to get started in easy-to-follow steps.
Our FAQ page covers mostly all questions asked. Each topic is clearly labelled & clarifies in seconds any query you have.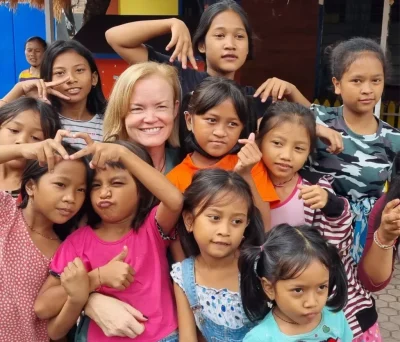 Each month, we donate to a charity called Bali Street Mums, an organization established by a lady called Kim from NZ. She provides a safe environment for mothers and children who scavenge their livelihoods from garbage dumps. It's sad to say, but even in Bali, children are susceptible to exploitation by sex traffickers and a life of misery. 
Kim can be contacted directly at +642102997784.
You can read more in Tax-Free & Ethics.
Quick Start
3 Ways to Handover
The first step is to estimate your prices.
All we require are your designs & fabric selections in plain or print. You may use your own custom designs, some of our ready-to-order ones, or a mix & match of both.
Once received, we price. If acceptable, we only need to know the exact colours and prints you want to use when placing your bulk PO.
With the huge array of colours and possible combinations of designs, your final collection can be as iconic as any brand you care to mention.
1. Custom Designs
The most popular way to hand over a collection is by sending your designs as screenshots with notes on any changes you want to implement via email or WhatsApp in Word or PDF format. Tech packs are also workable but far less popular.
Any way that works for you normally works for us.
2. Ready-to-order-Designs
If you need some inspiration, why not select some ready-to-order designs from our best-sellers and our knowledge of what will be trending in early 2024? See the Swimwear  & Activewear collection.
Select the styles you love and, using this form, add their codes & mention in what fabric you want them produced in, in plain or print.
3. Mix and Match
You can combine some of your custom designs with ours. Once done, please email us your screenshots and our product codes.
See an example of a swimwear & Activewear handover.
Once received, in 2 to 3 working days, you'll hear back from us with our most competitive price for a premium quality product.
Read more about how we price & how to get started here.
We offer a low MOQ of 300 pieces per bulk order, for example, 150 bikini sets or 150 leggings & sports tops sets, 30 pieces per style and three pieces per size, colour and print.
If you want to mix & match some of our ready designs with yours, the MOQ remains the same.
If you're seeking to Mix & Match Swimwear & Activewear, the MOQ is 500 pieces.
More about our MOQs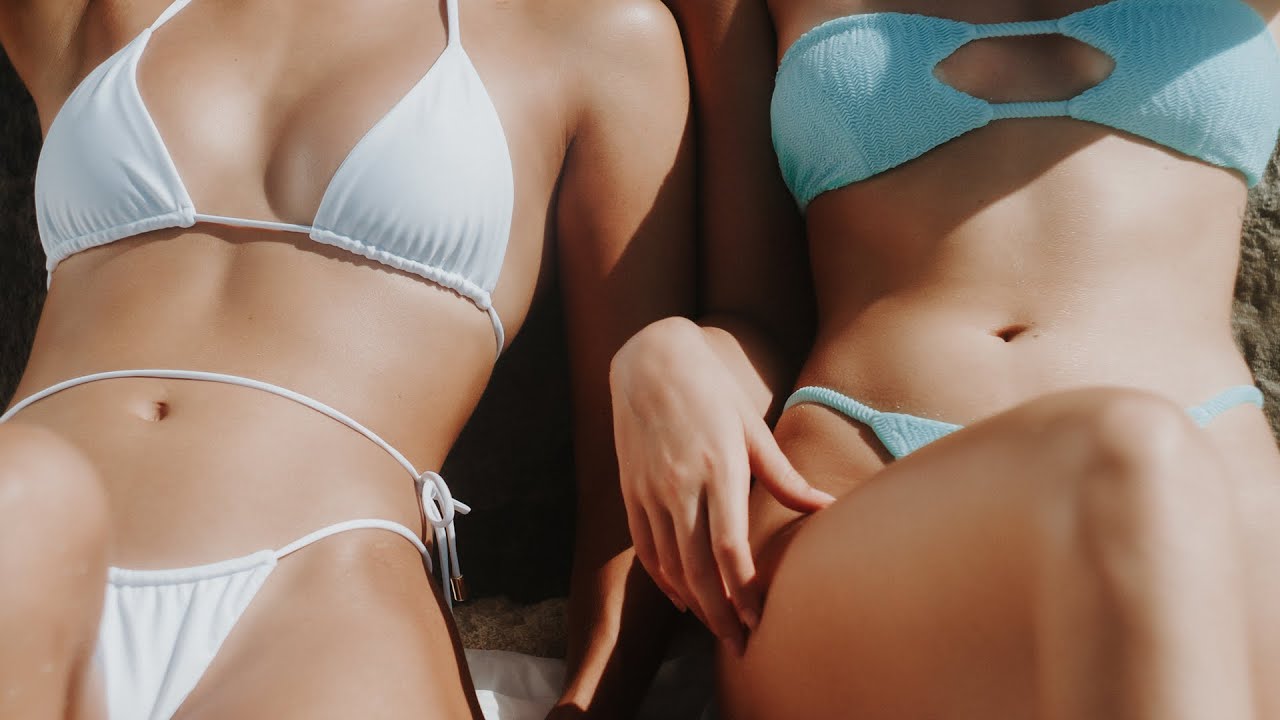 When deciding which fabric/s you plan on using, consider the colours we hold in stock in each fabric. Selecting colours or adding prints as & when you require will be paramount to your success, as it allows us to cut orders immediately upon receiving a purchase order. As there's no MOQ when selecting stock colours, you can add more colours to your order than if you chose colours to be imported.
Colour or print requests are imported in 70m rolls & must be used up in production. 70m produces approx. 100 Bikini sets (100 Tops & 100 Bottoms or 45 leggings & sports tops).
We stock over 80,000 meters of imported recycled Swimwear & Activewear fabrics in 85 trending colours, the largest stock of imported recycled fabrics in Bali.
Adding custom prints to your collection is easier than most imagine. We print using REPREVE® recycled fabrics from the US, offering a super soft buttery hand feel with colour saturation & tones identical to the artwork provided. 
Even though most brands start with plain colours, many add prints as sales increase. As brands grow, we see them ordering more prints than plains.
As drawing your own prints can be costly & time-consuming, we suggest selecting ready-made prints from such sellers as Shutterstock, reducing the time required to an hour or so, & costing just a few dollars. Even though they don't cost much, please don't consider them substandard. They work perfectly for all types of Printing & have a huge array to select from. 
Open Shutterstock & add some words of what you're seeking, for example, 'abstract prints' & from the drop-down menu on the top left side, choose Vector format & you will find something like this. Then, click on the motif you like & another page will open with similar images, allowing you to refine your search further. Once you've selected the print/s you love, you can either send over a link to the print to check it's all good to go, or you can purchase it yourself & send it over via WeTransfer.
Many of the brands who order from us sell prints extremely well. 
Once we receive any bulk order, we heat-press your custom logo to the inside back of each article with any washing instructions & size guide.
We require all artwork in Vector format in CDR, JPEG, EPS, PDF, 300 dpi, repeatable, and to scale.
By selecting one of our starter packs, you'll know the quality of our products & how we size & grade them by trying on your selected set.
To assist you in your fabric selection, we have assembled some real fabric swatch packs with one swatch of each fabric shown on each website, depending on whether you want swimwear or activewear fabric swatches.
Having a pack to hand lets you know the hand feel & texture of the fabrics we offer. A must for anybody needing a better understanding of the fabrics we offer.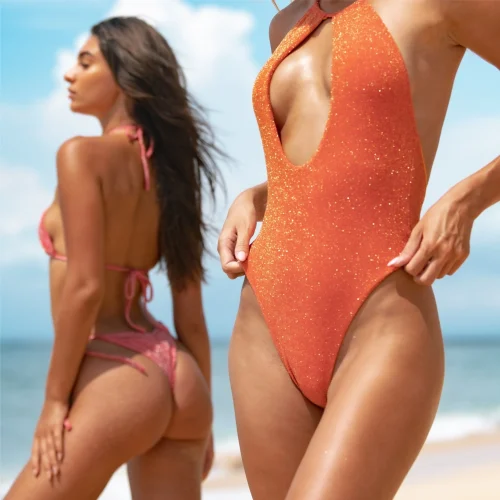 Please email us if you have questions or if anything above is unclear, and we will clarify. To assist us with your inquiry, add as many images, photos, specifications, or screenshots as an attachment as you like. You can also add some notes on the side.
If you're in Bali or planning to visit, drop in for a chat with our team and a tour of our facilities. You'll see how our sampling studio, production facility, quality control department & our speciality 2D Auto-CAD pattern-making studio operates.
We're just 30 minutes from the airport, Canggu & Seminyak.