Luxe Quality Swim, Active, Yoga & Athleisure wear
King Trading was established 30 years ago to assist new startups & established brands in producing their own unique swim, Active, yoga or ladieswear, adding high-grade imported recycled nylon and polyester as well as locally sourced natural fabrics. Being the only Tax-Free Company on the island allows us to import high-quality Italian and American fabrics, saving the 35% import tax that all other Bali manufacturers must pay.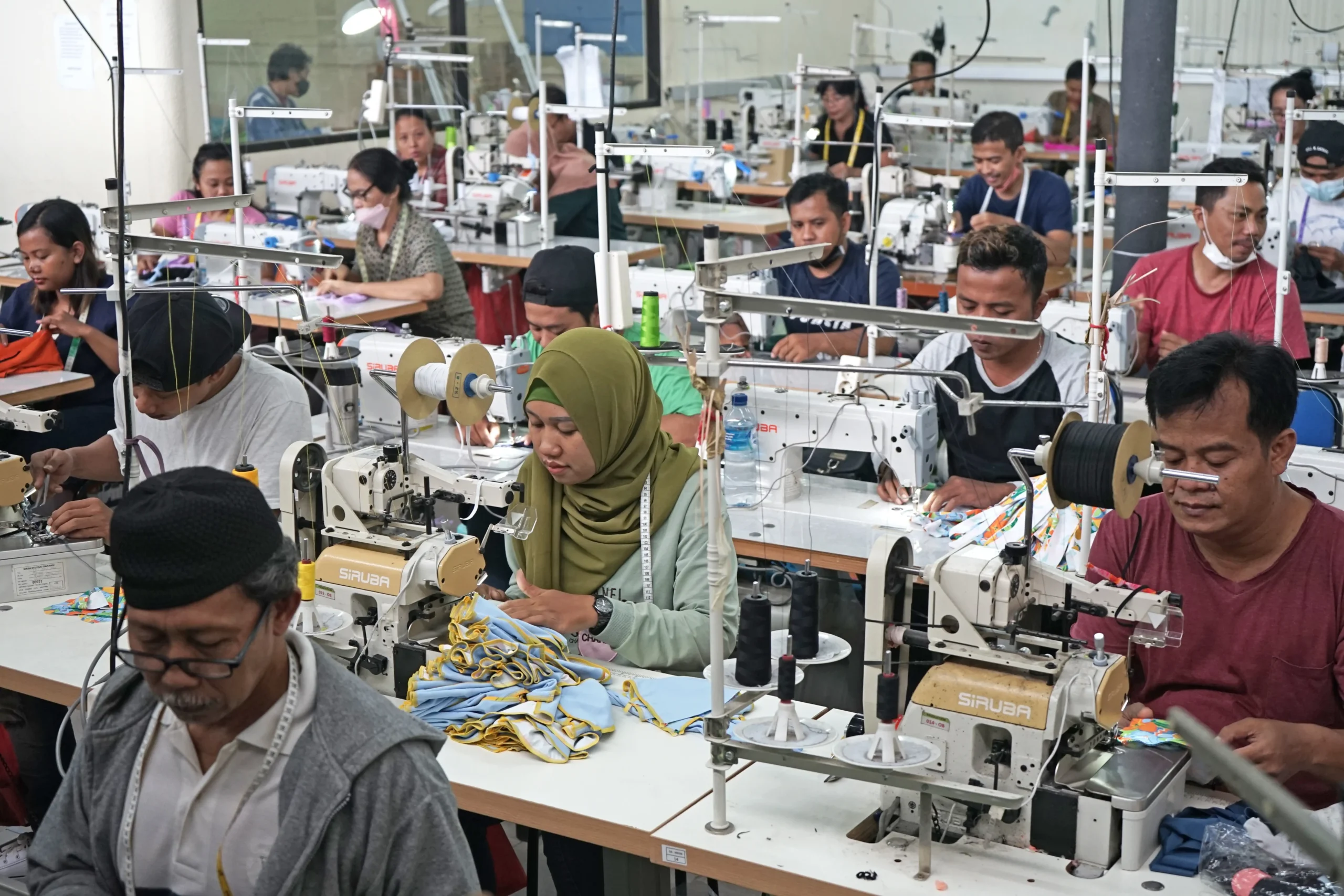 Our mission is to produce collections of the highest quality at the lowest price in the fastest time possible, handling everything from the point you approve our prices to producing your samples to your approval to bulk POs ready to uplift to any overseas destination via our DHL account. Our production facilities employ 250 personnel, all with at least five years of industry experience. We employ over 60 specialists in our sample studio, working with state-of-the-art digital 2D auto CAD software where we create your patterns.
We produce samples & bulk orders for more than 350 brands globally, with 95% of all production orders being dispatched overseas.
We produce approximately 60,000 items per month in some of our ready-to-order as well as custom-made styles in a multitude of plain colours & prints in both synthetic & natural fabrics.
Whether you're a startup or an established label, we'll provide you with all the tools, resources, and guidance you'll need to build a quality brand that's both distinctive and uniquely yours from scratch to goods delivered to your door.
Since its conception, Swimwear Bali, a division of King Trading, has used recycled & organic fabrics in its production chain.
It is now more important for us to reduce our carbon footprint by utilizing the least amount of water and energy in the production and transportation of fabrics.
Most fabrics are now produced from post-consumer waste certified by GRS or U Trust, the global standard for customer trust. All water is purified before discharge, and all packaging is made with organic materials that degrade to their organic state within a few days of disposal.
Although we are not perfect, we are committed to ensuring a more sustainable future for the planet.
Our company was the first in Bali to offer eco-friendly solutions for brand owners who want to establish an environmentally friendly and sustainable brand.
The use of eco-friendly dyes
All plain colours and prints are dyed with OEKO-TEX® STANDARD 100 certified dyes from DyStar in Germany or Huntsman in the United States, ensuring maximum consumer safety.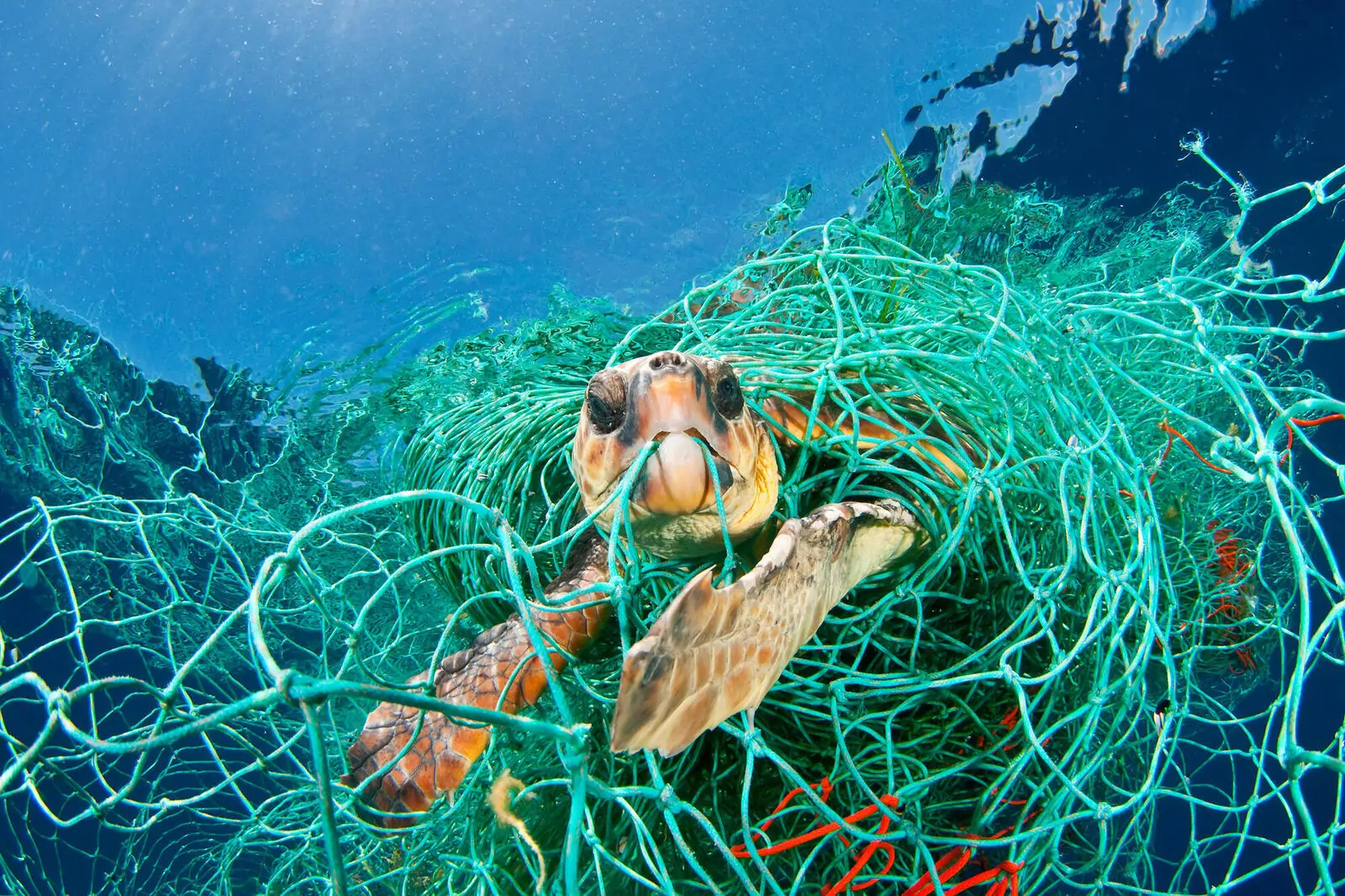 Whether you're building a brand from scratch or adding to an existing range, all we require to get you up & running are the designs you want to be produced in what fabric in either plain or Print. Click on either image below to go to our corresponding websites.
We offer a low minimum order of 300 pieces per bulk order worldwide, 30 pieces per style, and three pieces per size, colour, and Print.
Note
If you are ordering ladieswear made from natural fabrics, the MQQ will be determined by the type of fabric used, how many styles there will be in how many colors or prints and how many sizes. Contact us to discuss.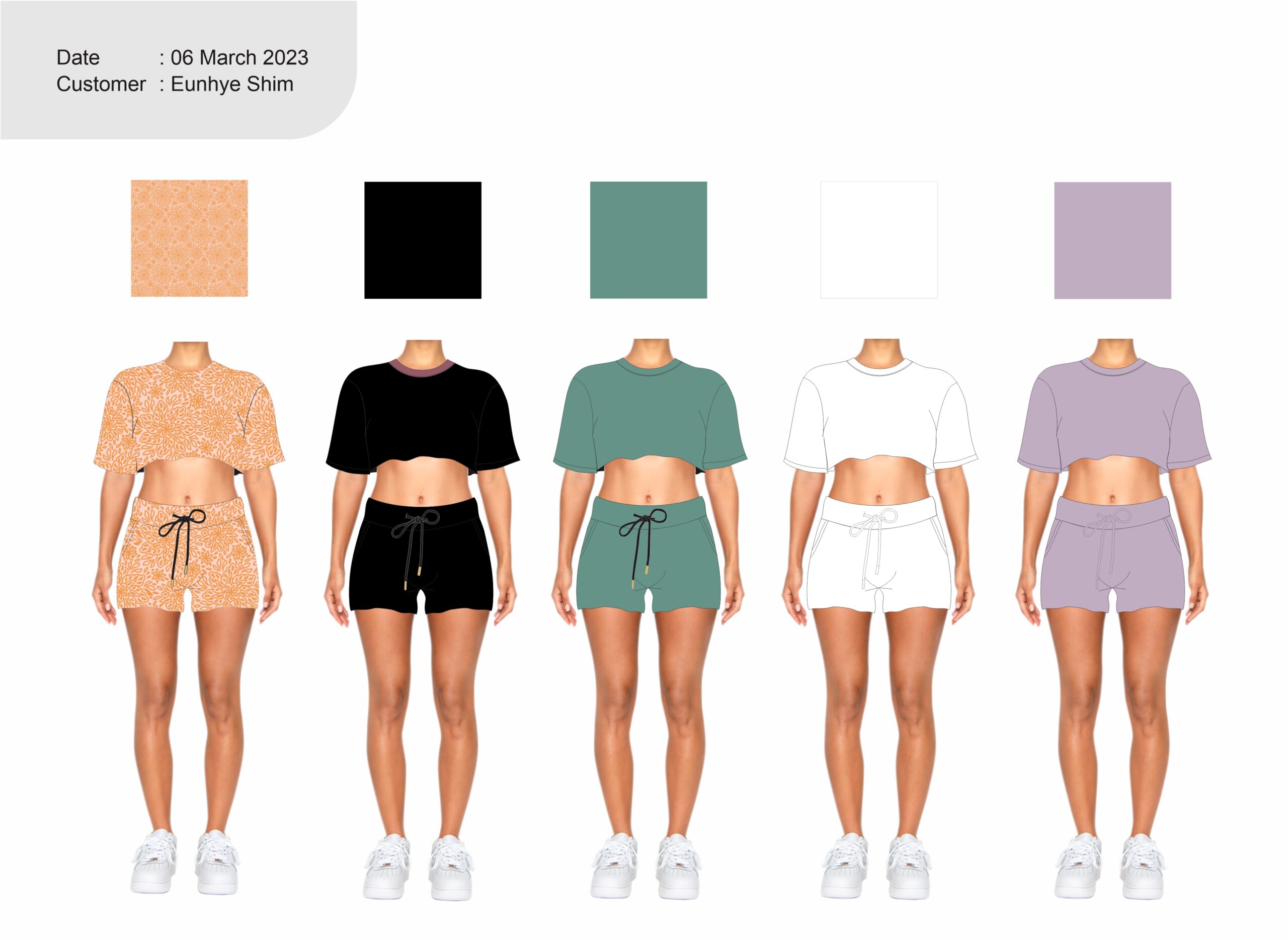 Once you know which styles you will use in what fabrics in plain or Print, we mockup your Collection free of charge, allowing you to see the designs you selected in the right colours & or prints.
As this is a free service, costing nothing more than some time putting it all together, it means many of our clients handle this well before launching their sales campaign.
We are the only company in Bali to offer digital prints on synthetic and natural fabrics. We are big on prints & have been handling customer print requests for over 30 years. Synthetics are mainly printed digitally with natural fabrics by hand using silkscreen or on a digital printer.
Our dyes are also eco-certified by OEKO-Tex.
Read more about prints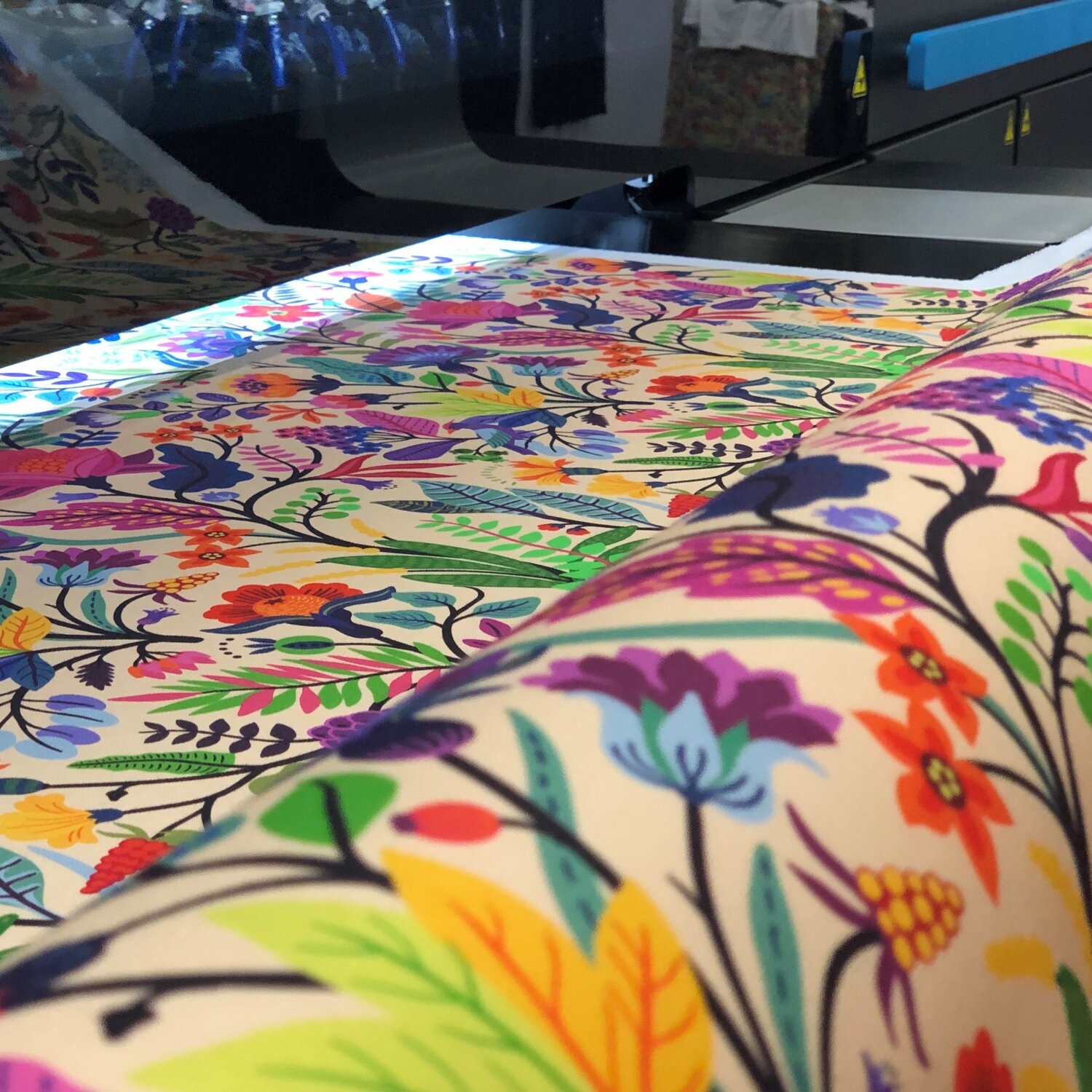 Every article is passed through three layers of quality control. Only once we are clear & have checked all orders are steamed & packed individually into biodegradable bags to be boxed & dispatched via our company DHL account to your designated address.
We are a custom-made speciality producer, assembling 30 new samples daily, or 750 unique styles per month. As there's always a queue into patterns, we suggest allowing as much time as possible to get them right the first time, avoiding lengthy remakes. If you have the designs you want to produce saved as screenshots, photos or any imagery, as long as what you send over is clear to understand, in most cases, we can assist.
The most popular way to get started & price up your Collection is to send your designs over as screenshots with any notes on changes you want to implement sent via email or WhatsApp in Word or PDF format.
Tech packs or clear line drawings are also workable.
We offer the largest selection of high-grade synthetics in Bali, with a huge selection of colours in stock. For natural fabrics, we have access to over 1,000 different types of fabric, for example, chiffon, silk, linen, voil rayon cotton & many more in both jerseys & woven blends. As natural fabrics are mostly ready to dye or print, we have to organize a strike-off in the colour in which you want to produce your orders. Please use Pantone as a reference; see here.
Read more about fabrics
Selecting the right fabric with the desired texture and hand feel in either solid colours or prints is critical to the success of any brand.
That's why we offer a fabric swatch pack with one swatch of each fabric shown on our website with their corresponding colour cards allowing you to feel their textures & know each fabric's compression.
Including DHL to your door, USD 65.
Purchase a fabric swatch pack
Please take note
Orders for the second half of 2023 have again reached record levels. As soon as you have approved your samples, we suggest booking your bulk order as soon as possible to land them in time for your selling season.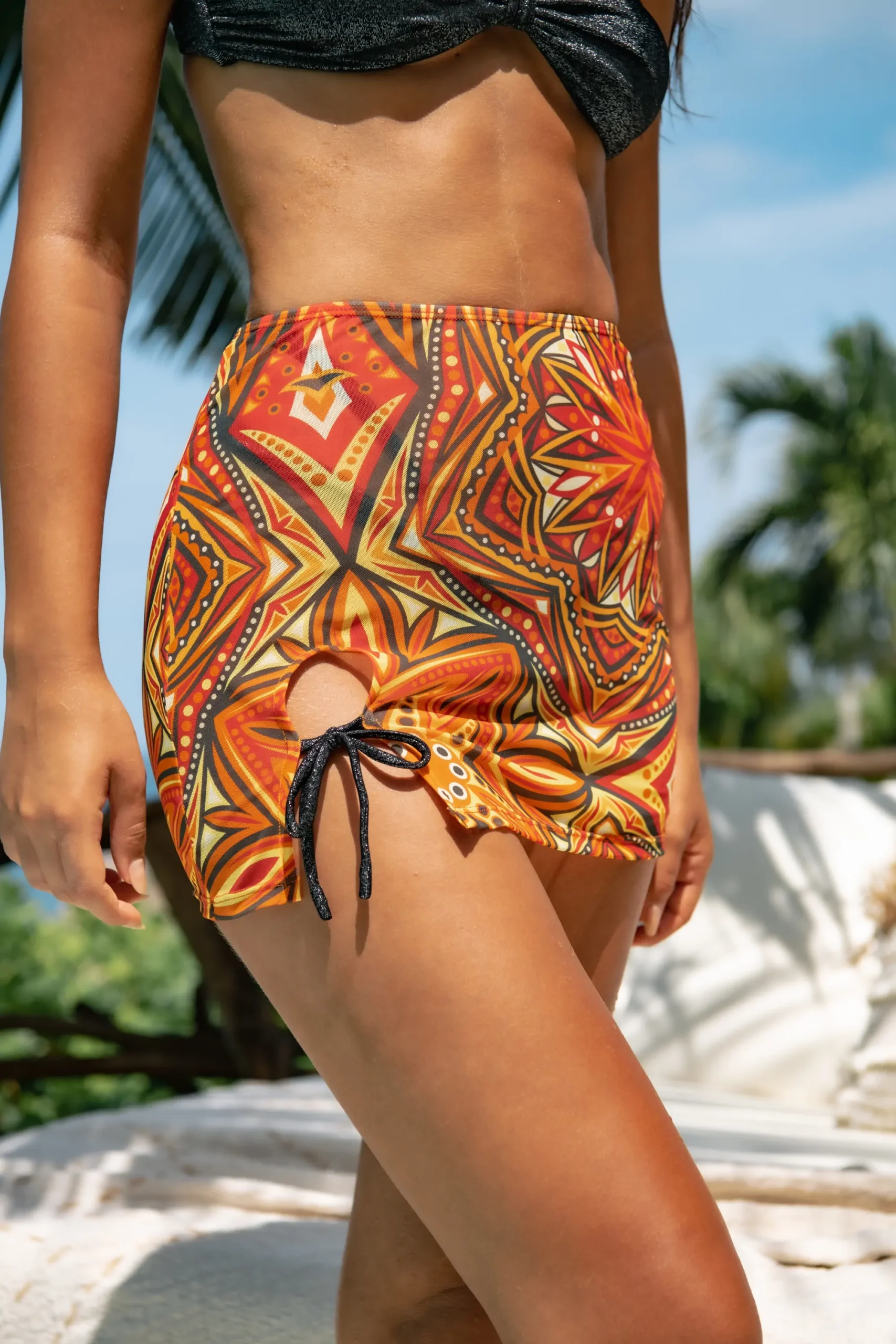 We dispatch samples & production POs via FedEx or DHL.
Both arrive daily, picking & dropping off packages.
Allow 4-7 working days to arrive.
You can read more on how to send samples or accessories & how we dispatch orders on our Delivery page.