Providing high-quality swim, active, yoga, and athleisure wear
For over 30 years, King Trading has been producing sustainable clothing to export to over 26 countries, the majority being swimwear and activewear to the AUS, USA, E.U. and the Middle East.
Being the only company on the island with an import tax exemption certificate allows us to offer prices & quality that no other company can match. We import far superior fabrics for the swimwear and activewear divisions than anything available in Bali. These fabrics are mostly recycled & sustainable from ECONYL® & Carvico® in Italy, REPREVE® in the U.S. & Power-Fit® in Korea. By importing fabrics using our licence, we save 35% on import tax that all other Bali producers must pay & add to your invoice production costs.
Read more about our Tax-Free Licence. 
If you're interested in starting your own swimwear or Activewear line, click on one of the images below & read more on the respective site.
Ladies wear in Natural Fabrics.
With over 1,000 natural fabrics in Bali, ready for dye or print. On request, we can send you a pack of the best-selling fabrics dyed in a mix of colours, allowing you to feel their texture, stretch & texture. By purchasing a pack, you'll be in a much better position to add the right grade of fabric & get started in a faster and more positive way on your natural fabric ladieswear collection. If you're in Bali, we can recommend the most reliable fabric wholesalers to visit when you're here.
We offer a low MOQ of 300 pieces per bulk order, 30 pieces per style and three pieces per size, colour and print. There is no limit to the number of designs, colours, and sizes you can combine in your collection.
More about our MOQs
Due to the scarcity of pre-dyed natural fabrics in Bali, we dye your colour on request. For any colour, we require a Pantone reference for the colour you want. As an example, you want a nude colour. Enter "Pantone Nude TPG" into Google, & you'll see something like this.  Select the colour you like & send the image as a scene shot. Once received for 30 USD, we create a strike-off colour swatch. 
Note: Each colour swatch is chargeable at USD 30 per swatch & takes approximately three days to produce. The dyes we use come from Dystar in Germany & are all certified eco-friendly.
Read more about Plain Dye
We are very fortunate in Bali to have access to hand silk screen printing & digital printing. In the past, we produced thousands of printed dresses for David Jones & Myers in AUS, Urban Outfitters in the U.S. & Top Shop in the U.K. using the hand silkscreen method due to the colour saturation & uniqueness of the prints. 
If your print motifs have many colours or your print orders are relatively small, we suggest printing using a digital print machine.
See a Video of Silkscreen Printing
Read more about Prints.
We operate a sampling department with 60 sample specialists, all with at least ten years of experience sewing samples, including pattern makers, tailors & sewists, merchants & assistants.
As soon as your collection has been priced, with your approval to begin, we will send you a sample invoice. Once paid, you'll be assigned a ladieswear merchant who will review anything in your handover & organize a call back to ensure we are all clear. 
We charge twice our estimated price plus a USD 30 management fee per sample.
For example, a ladies' dress costing USD 20 will be charged 2 X $20 + $30 = $70.00.
Things like accessories, labels & tags will then be discussed with your merchant.
Top Tips
If your handover is clear & easy to understand with notes on any required changes, we often see samples produced much faster with samples approved in the first batch.
Once you have paid for your samples, we offer a free mock-up service, allowing you to visualize how your designs look on a 2D model in your selected colours & or prints, allowing you to make any last-minute adjustments before we start cutting your fabrics. 
Our FAQ page covers most questions. Each topic is clearly labelled & will help you clarify any points you're unclear on
Taking care of our community
A monthly donation is made to Bali Street Mums, a charitable organization run by Kim from New Zealand. Her mission is to provide a safe environment for mothers and children in Bali who scavenge their livelihood from garbage dumps and begging by the side of the road. Children are especially susceptible to exploitation by sex traffickers and live a life of misery. 
Contact Kim directly via WhatsApp.
Read more in Tax-Free & Ethics.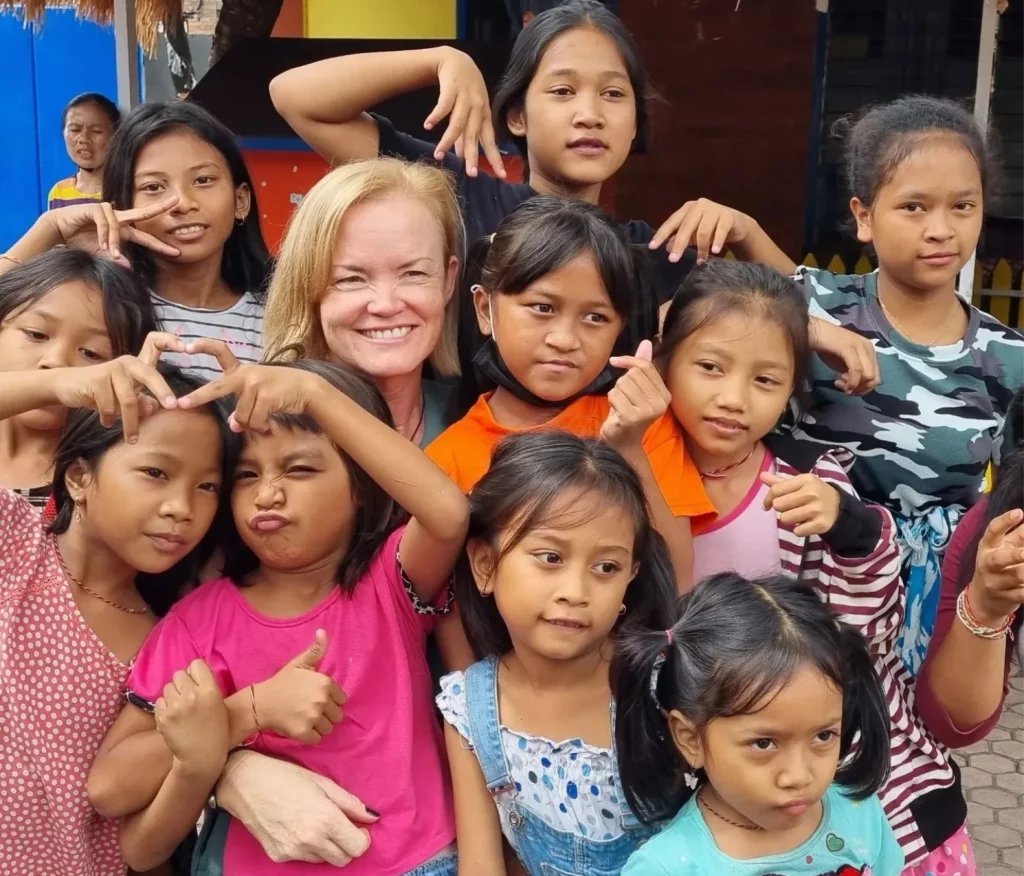 if you have any questions or if anything needs to be clarified.
If you're sending images, photos, specifications, or screenshots for costing, best to send via email, Including notes detailing any changes you want us to make.
For a speedy reply, it is best to chat via WhatsApp.
Visit us if you are visiting Bali or plan to do so. We would be happy to answer any questions you give you a tour of our facilities. During your visit, you will see our sample studio in action, our production facility, and our quality control department, and learn how our digital 2D Auto-CAD pattern-making software works. 
Located just 30 minutes from Canggu, Seminyak, and the airport.
Note. Bali traffic is most heavy before 9 am & after 11.30 am