Ethical & Sustainable Production
Tax-Free Fabric Exemption
tax-free
The Indonesian Government awarded King Trading a Tax-Free Licence on the import of synthetic fabrics, saving 40% on the production costs of Swim & Activewear. We were awarded this Tax-Free Licence due to the fact that only King Trading follows all of the Indonesian Manpower regulations on the treatment of staff, waste disposal & water treatment.
This results in our prices being way lower than any other supplier in Bali. All other manufacturers have to add import tariffs in the region of 40% to the cost of their overseas fabrics, making our prices way lower than any other on the Island.
We are, as such, a bonded Tax-Free Company.
Treatment of Employees – Manpower
All of our employees are paid well over the minimum wage & receive 13 months salary a year; the extra month paid when they take their yearly leave.
We provide free medical insurance covering doctors' fees, prescribed medication & hospitalization to each employee & their spouse & up to three children. 
Every lunchtime, we provide one freshly cooked healthy meal.
Every morning we provide a glass of fresh juice with Vitamin C, D, B & E to all.
Overtime is up to the individual's choice to work or not. We pay double wages for the first 1.5 hours & three times for additional hours worked.
Our facility is fully air-conditioned on par with any western establishment.
Bali Street Mums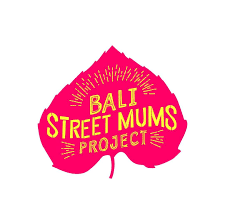 We work with a local female-led charity Bali Streets Mums who are devoted to the welfare & education of women & children who typically scavenge their living from rubbish dumps.
They rehouse them & teach how to read & write & assist with clothing & other basic needs.
You may contact Kim from NZ via her website. or via WhatsApp on +642102 997784