We offer a selection of fabrics pre-dyed in 12 colours & plain dye options for Custom Colours.
Plain colours & Prints are dyed using either Dystar from Germany or Huntsman from the US, certified by  OEKO-TEX®
OEKO-TEX® enables consumers and companies to make responsible decisions protecting our planet for future generations. The testing and certification process on which their standards are based guarantees maximum consumer safety & sustainability.
Pre-dyed Colours
The 12 colours below have all been pre-dyed in all the fabrics used in our three natural clothing collections, ready to cut on your PO or sample request. All fabrics are also available in snow white.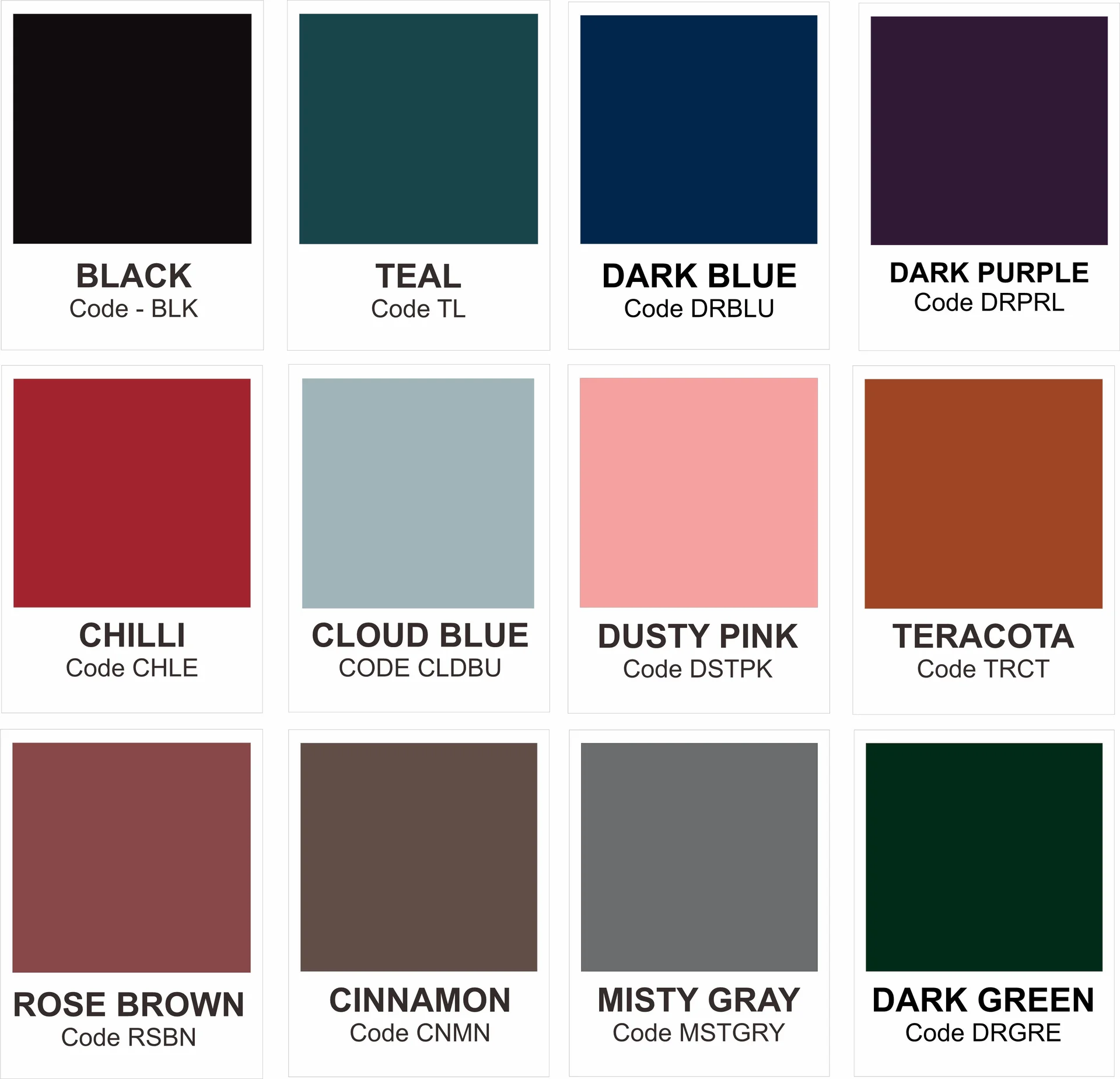 In Bali, we can dye & print with much lower MOQ's than the standard global minimums.
MOQ's
Sampling – 2 meters per colour & fabric.
Production – 100 meters per colour & fabric.
Notes
Requesting Custom colours allow one week to dye both sample swatches & production orders.
Plain Dye Swatch requests – USD 30 per colour. We do not promise our final colour will match your colour exactly.
Different fabrics colours to various degrees. For example, due to its heavy construction, Cotton Fleece appears darker than a Cotton Voile, a lighter weight construction.
Natural Fabrics are plain dyed in 100-meter sections. All fabrics dyed must be used up entirely in your Production PO.
For any Custom colour request, we require a Pantone reference to work from

How to find your Pantone references.
Go to google & place a search phrase; for example, write 'Pantone Indigo Blue" & you should see this:
https://tinyurl.com/2vadd8me
Select the blue you like & send us the image & code, for example as below.