Digital Printing on Natural Fabrics
Adding prints to any collection can be extremely rewarding & relatively simple to handle. You only need to decide whether to create custom motifs or select from online vendors. In the section below marked Ready to Go prints, we explain how easy & cost-effective purchasing prints from online vendors now is.
If you desire to create your own custom motif/s, you will require some good graphic skills or pay somebody to handle it. 
As this can be costly & time-consuming, think carefully before starting.
MOQ's
Samples are printed in 2 meters sections & production in 50 meter lots
Allow two weeks to print samples & 3 weeks to print production.
Once complete, if you wish to see the print strike off, swatches are dispatched via courier, and charges are applied.
Notes
Digital print machines can either print natural or synthetic fabrics. The machine in Bali only prints on natural fabrics.

We can print on any fabric with a smooth surface like silk, satin, viscose & Rayon, to name a few. Fabrics with a texture or stretchy fabrics such as Jersey, Lycra Fleece & so on can not be printed.

For Logo requests, we can print by hand using a silkscreen process. 

We require print artwork in Vector format in either EPS, PDF, CDR or JPEG, high resolution 300 dpi, repeatable & to scale.
Online sellers offer a huge selection of motifs in vector format, suitable for digital print. Vector format is brilliant as it allows colours to be edited in minutes. For example, a red orange & yellow motif can be simply switched to sky tan & brown. 
Selecting ready-made prints takes only a few minutes, an hour max.
To select your print, go to www.shutterstock.com & type in some keywords related to the motif you're seeking.
For this example, we used "small flower print seamless" using the word seamless should ensure the print is repeatable. Then, in the drop-down menu in the top left-hand corner, select Vector & press enter & you should see something like this https://tinyurl.com/yvaftttd
Click the motif you like & a new page opens with many more images of a similar nature, allowing you to refine your search further. Then, once you have found the moif you love, send the link to us to allow us so to check the motif is suitable to print & if all is good, for USD 30, we can purchase on your behalf. You can also purchase & send over via wetransfer
Other sellers can be found at stock.adobe.com, vectorstock.com etc.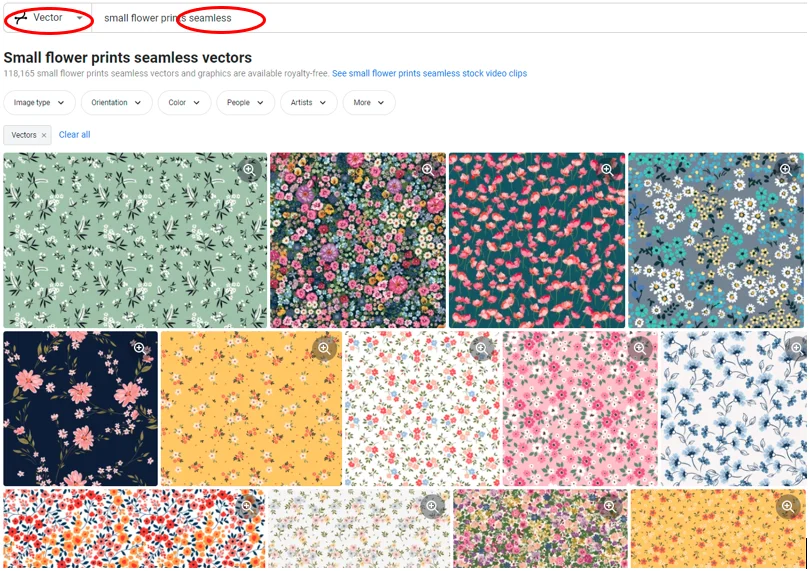 We selected the motif below.
It's repeatable left to right, top to bottom.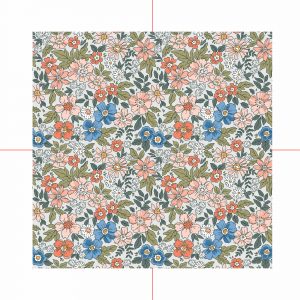 Also, you can select any print from our Pinterest page for a fee of 30 USD
Most motifs repeat every 10 to 20cm.
Once you have received your prices & have paid for your samples, we mockup your designs, colours &/or prints free of charge.
This is a great way to see more clearly what your final Collection looks like.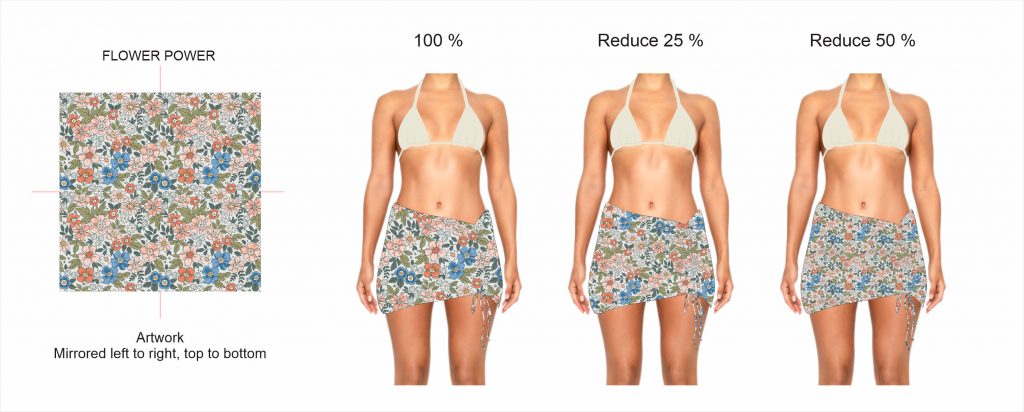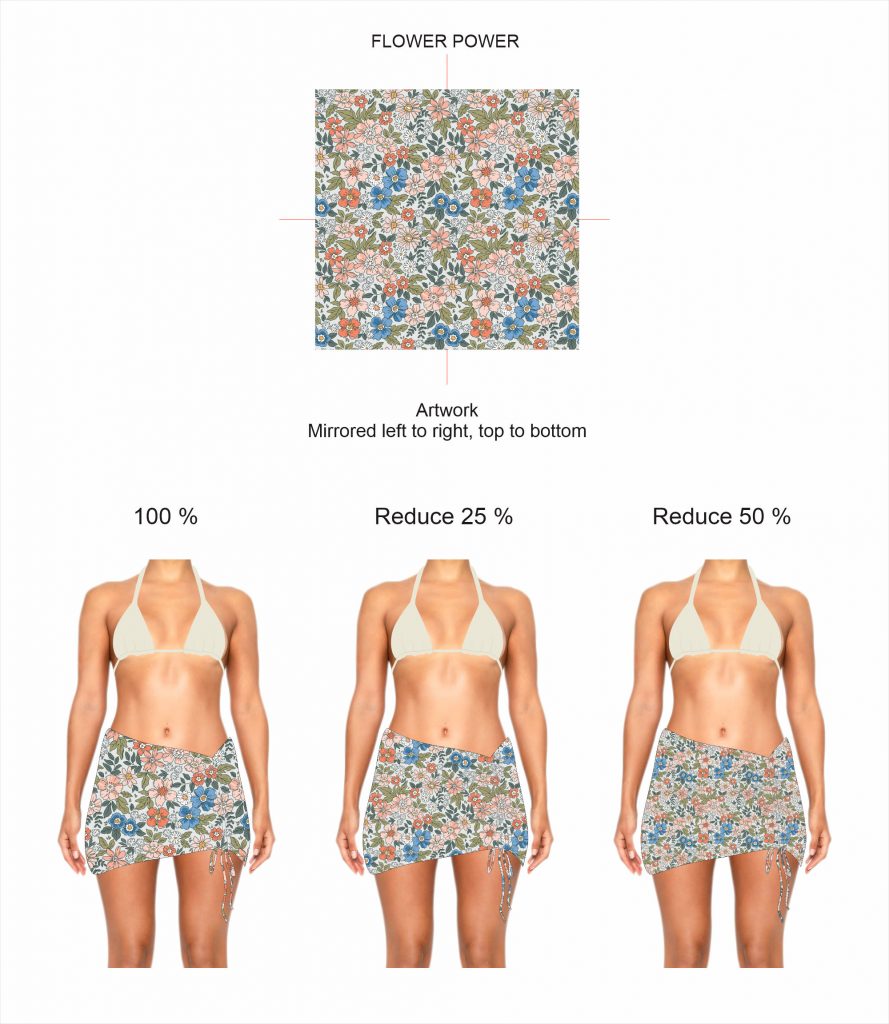 It was not so many years ago that we took days creating just one print. Nowadays, it's been simplified, with many brands adding more prints than plains to their collection.
Don't let the thought of prints bog you down. If you are confused, reach out to us & our graphics team will get back to you.
Simply contact us with your issues print ideas & one of our graphics team will get straight back to you.